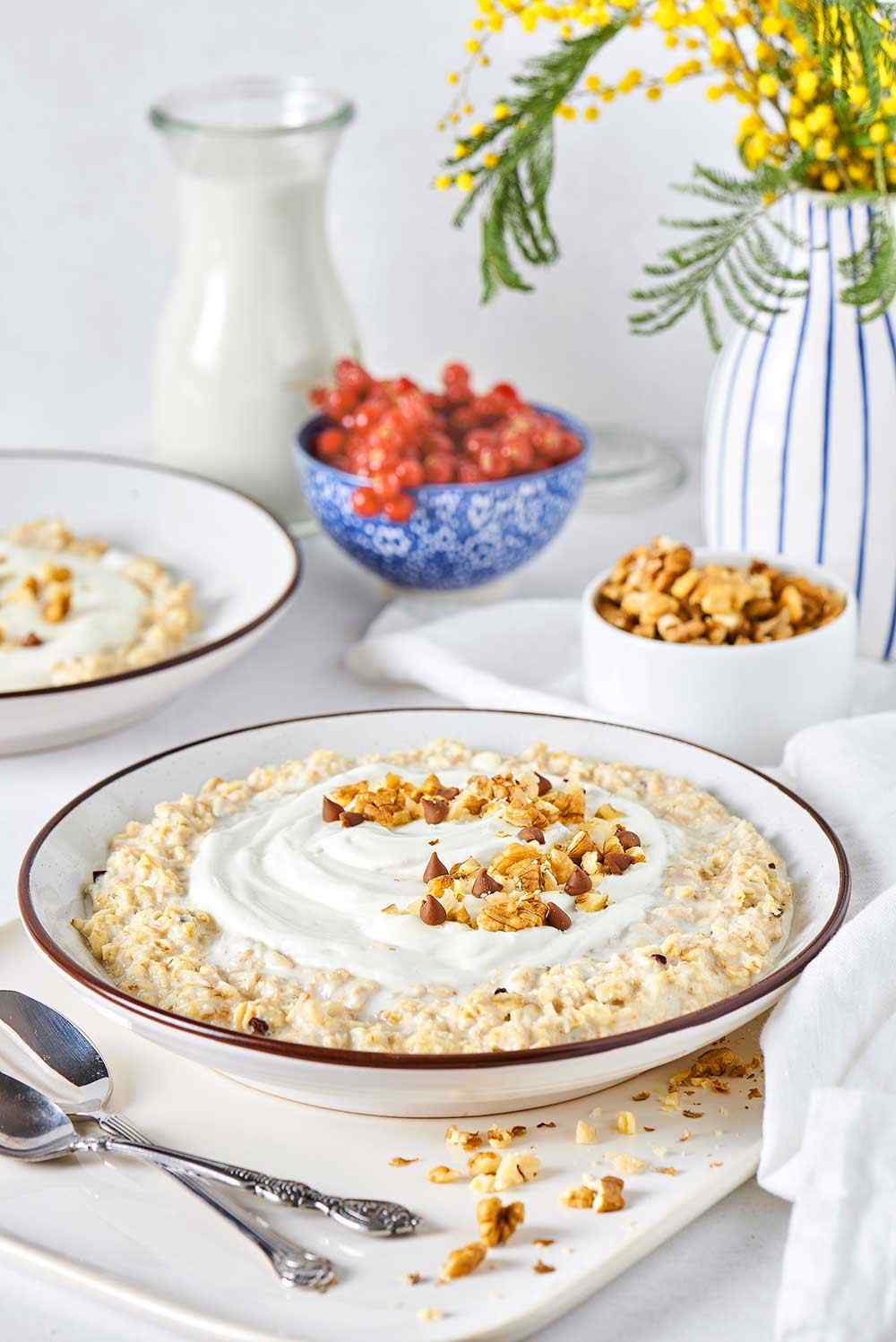 Kiri Overnight Oats
Breakfast
20 mins
3
Creamy no-cook oatmeal topped with a sweet Kiri cream and topped with crunchy walnuts and chocolate chips
Ingredients
For the Oats
160 grams (1 cup) oats
250ml (1 cup) milk (dairy or non-dairy)
2 tablespoons honey
1 teaspoon vanilla extract
For the Kiri Cream
2 Kiri Square Portions
110 grams (1/2 cup) plain yogurt
1 teaspoon honey
For the Topping
40g (1/4 cup) chopped walnuts
40g (1/4 cup) chocolate chips
Cooking steps
Prepare the Overnight Oats
In a bowl, mix the oats, milk, honey, and vanilla until well combined.
Cover the bowl with a plastic wrap and refrigerate it for at least 5 hours and up to overnight.
Make the Kiri Cream
In a small bowl, add the kiri square portions, yogurt, and honey, and mix with an electric hand mixer until the cream is well combined and smooth.
Plating
Place the overnight oats in a serving bowl.
Add a dollop of Kiri cream on top of the oats.
Sprinkle with walnuts and chocolate chips, then serve immediately.